The Scale Series |  Part 4
The 2022 Executive Hiring Guide is the fourth installment of our Scale Series—an essential part because choosing the right executive and leadership team can have an outsize impact on the trajectory of your company.
We cover the tech executive hiring process in this guide, gleaning insights from the hundreds of executive placements that Betts has made in the last couple years. Figuring out competitive compensation for C-level hires is an essential part of getting the right executive—with the right know-how—to commit to your vision. But you want to make sure that the juice is worth the squeeze. Here, we help elucidate what is critical in order for you to get the executive talent you deserve.

But if you have any questions about what team members are critical for each juncture of the startup lifecycle, or you are looking for more guidance on what type of leader you need to hire, first look at our Scale Hiring Guide: Seed to IPO, which breaks down hiring by each stage of the VC-funding journey.
Here are the 6 parts of our scale series:
Vetting a High-Level Executive
Insights into the Executive Interview Process
Imagine you are hiring a Chief Revenue Officer—what should your interviews with top candidates look like? After a series of interviews with the hiring manager and head of HR, we recommend one-on-one interviews with the top executives in your company. During the interview with the Chief Executive Officer, we recommend focusing on:
Industry experience

Start-up experience

Venture stage experience

Revenue attainment experience

Ability to scale a team
Note: if the CRO candidate is really good, most of this interview will be you selling the company.
Second, we recommend a one-on-one interview with your Chief Technology Officer. The goal is for the potential CRO hire to demonstrate that they understand the product and for your CTO to get a feel for the candidate. It is important for your CTO to provide feedback around the CRO-candidate's understanding of the product and to take note of how adaptable they are when given constructive feedback.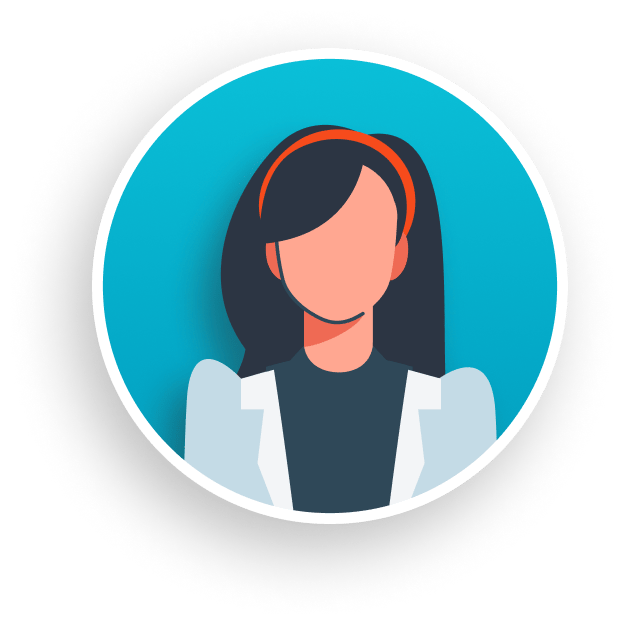 Hiring the right candidate for an executive-level role can be as complex as it is crucial for your company's growth and success. Executive positions typically necessitate a rigorous and lengthy recruitment process, and selected candidates must undergo careful vetting, numerous interviews and other meetings before you can determine who is the best fit for your organization.
Here are some guiding principles that will help you make the best executive hiring decisions possible.
Guiding Principles to Help Your Hiring Decisions
Ask about a candidate's values. Executives set the tone of an organization, which is why it is critical to ensure all management team hires uphold the core leadership values of your enterprise. If transparency and trust are key to your mission, make sure the person you are considering hiring also holds those two traits as central to their professional ethos.
Speak to references provided and NOT provided. An essential part of the executive vetting process is to speak with people who know your prospective candidate well. Hiring teams often only talk to a candidate's chosen references, but going a step further and speaking with people beyond that furnished list can yield critical insights. Use LinkedIn to see what connections you have in common, and from there, reach out to these connections to learn more about your potential executive hire.
Plan an in-person working session. See how potential executive candidates meld with your team while also giving them a chance to evaluate if your company is a good fit for them. Long-term success hinges on all parties feeling like it is a good fit—better to find out sooner than later that it may not be.
Get to know a candidate outside of work. Seeing how someone reacts to a slow barista or terrible waiter can tell you a lot about that person. Allowing yourself to see many sides of a candidate will give you essential insights into whether this person is a good fit beyond their CV.
Have questions? Remember, we are all humans – if you have questions about a candidate, pick up the phone and talk to them. Taking the time to discuss your concerns can go a long way to helping establish a relationship while clarifying any outstanding thoughts or worries so you can make the best decision possible.
If, after doing all the above, you find yourself ready to make an offer to an executive candidate—kudos! Now, it is time to start discussing compensation. To dive into executive compensation plans for various executive levels, from C-Suite to VPs and morel, check out our Executive Compensation Guide.
Ask what they would do differently. Hiring for a leadership role boils down to determining how that person can help your business grow. Ask them what they would do differently and why.
Are they able to provide compelling rationales for their recommendations?
Do you jive with their cognitive approach to problem-solving?
Do you like how they present their recommendations?

All these things are critical in understanding if this person has what it takes to be a leader in your company.
Real-world problem solving provides real-world insights. While essential to focus on a candidate's experience and background, giving a candidate a real-world problem to solve will provide you with deep insight into how they think and in what ways they might contribute to your team.
Project Idea for potential Chief Revenue Officer hire: Have the candidate chart how to get your company from current revenue to goal. During this work session, do a historical sales, marketing, and customer success funnel and metrics review. Discuss product market fit, current team overview, and current channel review, culminating in game planning for the next steps to meet revenue goals.
Determine process for checking references.
Assign members to perform each interview—from initial phone interview, first video interview, individual/panel with peers/boss, and more.
Develop the interview question set. Avoid asking the same questions within each round of interviews. Design open-ended and probing questions requiring specific examples.
Consider what the benefits package will look like, taking the following into account:
Optimized insurance packages
Legal representation commensurate with level of risk an executive takes on as a public figure
Travel riders to ensure a certain class of travel
Company vehicles
Education funding
Loan forgiveness
Specialized financial services
Relocation compensation
Wardrobe stipend
Association memberships
Carefully negotiated severance package and termination provisions—sometimes referred to as a "golden parachute"
Establish bonus (think signing, annual, and retention), commission, stock, equity options, and specific accelerators that kick in if certain benchmarks are met.
Determine salary range based on market and industry standards, level of experience required, start-up experience, revenue attainment ability, and value to the company's overall goals.
Establish the most important responsibilities of this role and its overall tasks. Determine what this position must achieve—set goals, quotas, and expectations—clearly defining each.
Craft the job description. Take care to avoid biased language, presenting the opportunity in a clearly written format. Steer clear of any company-specific acronyms or vernacular.
Select who will own the process from start to finish. This person may assign specific tasks to other team members but will be solely responsible for managing the overall process.
Define your hiring strategy. Are you working with a recruitment agency? Are you managing the process internally?
Determine the position start date. You should leave 3-6 months lead time as the role will take a while to fill.
Discuss the need for a new executive role with the executive hiring team.
Initial call.
Sell your company
Highlight current team members and stand-out leaders in the organization
Ensure they have the right experience. For example, have they achieved revenue growth goals in the past?
Understand desired compensation
Discuss potential start dates as some executives need 1-3 months before they are able to move over
Looking for the rest of the Executive Hiring Checklist?
Download the complete checklist now!
After working on nearly a thousand executive searches in the last five years, Betts has developed best-in-class Executive hiring practices. We have compiled a careful checklist to help guide your executive hiring process. We discuss the hiring journey from defining the role and scope to the interview process to onboarding.
It is critical not to skip any steps—each plays a vital role in finding and vetting the right executive for your team. People often feel that since they are working with executives, they can skip certain steps. But this is why such a large percentage (sometimes as high as 50%) are either moving on or let go within the first two years.
Executive Hiring Checklist
If you want to learn more about crafting the most compelling executive compensation package to successfully woo the executive team of your dreams, reach out to us, we are here and happy to help. Here are some key takeaways to help you land the top talent your company deserves.
Make sure the executives you want to hire align with your company's mission. Values drive business, alignment is key.
In-person working sessions are a guiding light for the hiring process. Does this person mesh well with the existing team? What is their leadership style in action?
Get to know your top candidates outside of work. Give yourself the opportunity to see as many sides as possible so you can decide if this person is a good fit beyond their bona fides.
Scaling your organization efficiently with Betts Connect
Now that you have successfully hired your new executive rockstar—how are you going to scale the rest of your team as your company grows? Early on, a few great executive hires can make all the difference. Later, however, companies need to find a more efficient way to scale. To learn more about how Betts can help you optimize your hiring strategy, chat with a team member today.